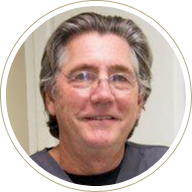 Allan V. Pfeiffer, DDS
Dentist located in Malibu, CA
Dr. Pfeiffer has more than 35 years of experience helping people from Malibu and the surrounding area get the healthy, attractive smiles they want. He and his staff use state-of-the-art cosmetic dentistry techniques and technology to achieve truly customized results based on each patient's unique needs.
(310) 456-2051
Cosmetic Dentistry Q & A
What is cosmetic dentistry?
Cosmetic dentistry refers to all the treatments and procedures that can help you get a healthy, attractive smile, including procedures for whitening and straightening teeth, restoring broken, chipped or cracked teeth, closing gaps and helping teeth look more aligned and better proportioned. Today, many patients opt for a complete "smile design" process, a series of treatments customized for their needs and based on their idea of the ideal smile.
Is cosmetic dentistry covered by dental insurance?
Generally speaking, procedures like caps or crowns that are used to repair or restore broken, cracked or chipped teeth may be covered, and some dental insurance policies may also cover implant procedures. But other purely cosmetic procedures like teeth whitening and veneers typically are not covered by insurance. The best way to know which procedures are covered is to speak with your dental insurance company.
How can I tell if cosmetic dentistry is right for me?
The best way to tell if cosmetic dentistry could be a good choice for you is to look at yourself in the mirror while smiling: Are you happy with what you see, or could your smile use a little improvement? Studies show a healthy smile can make you more confident as well as make you appear more attractive and even more successful to other people. The best part about today's cosmetic dentistry procedures is that they can be truly customized to suit your needs and your budget, and multiple procedures can be completed over time as your schedule and your budget allow. If you'd like to learn more about how cosmetic dentistry can help you, call us today at (310) 456-2051 to schedule an evalaution and find out how simple it is to look and feel more confident.