Oral And Maxillofacial Procedures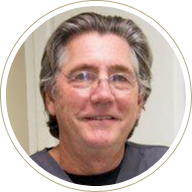 Allan V. Pfeiffer, DDS
Dentist located in Malibu, CA
Dr. Allan Pfeiffer's works closely with a Board Certified Oral Maxillofacial Surgeon to provide oral and maxillofacial surgical procedures in Malibu, CA. Dr. Pfeiffer understands that going to the dentist is not something anyone looks forward to, especially when facing surgery. He and the surgeon, along with his knowledgeable staff, have created an environment that puts patients at ease.
(310) 456-2051
Oral and Maxillofacial Procedures Q & A
What is an Oral and Maxillofacial Procedure?
Oral and maxillofacial procedures are an umbrella term for certain dental services that usually involve surgery. The oral region covers procedures for the mouth and gums. The maxillofacial section is the jaw and face.
How Does a Dentist Specialize in Oral and Maxillofacial Procedures?
Oral and maxillofacial surgery is a specialized form of dentistry, meaning the doctor is recognized by the American Dental Association as having the educational background to do these procedures.

To meet the requirements for oral and maxillofacial accreditation, the dentist must undergo additional training and pass an exam.
What Procedures are Done by an Oral and Maxillofacial Specialist?
A specialist in this field performs a variety of services involving the gums, teeth and bone that make up the dental architecture. Oral and maxillofacial procedures cover most types of corrective surgery, for both cosmetic and medical purposes.

Dentoalveolar surgery involves difficult tooth extractions, including impacted wisdom teeth. An oral and maxillofacial specialist might provide pre prosthetic surgery sometimes required to improve the structure of the mouth before placing implants or dentures.

An oral and maxillofacial specialist handles the diagnosis and treatment of benign pathology, in other words, cysts or noncancerous tumors. This specialist would also manage malignancies such as oral cancer or skin cancer of the lip. This service would include a reconstruction of these areas once the cancer is removed.

The oral and maxillofacial specialist provides corrective procedures to fix congenital malformations like a cleft lip and palate. This includes reconstructive surgery to correct major bite problems, as well.